Buy, Sell, and Rent Property In Islamabad
When it comes to buying, selling, or renting a property in a major city like Islamabad ...
October 26, 2022 11:20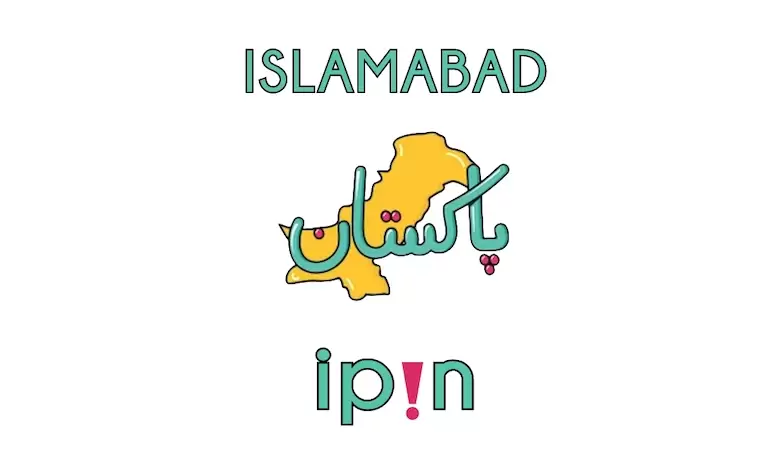 When it comes to buying, selling, or renting a property in a major city like Islamabad, there are a lot of things to consider.
Whether you're new to real estate or an experienced investor, it's important to have an understanding of the market and the key factors that can affect your success.
In this guide, we'll walk you through everything you need to know about buying, selling, and renting a property in Islamabad.
With our help, you can confidently enter the world of buying, selling, and renting a property in Islamabad. We want to make sure that you have all the information you need to make informed decisions about your real estate transactions.
Additionally, we'll let you know the recent statistics from 2021 and the rating ratio in the marketing of the property in Islamabad. Using our guidance, you can find the best possible deals on properties in Islamabad.
So without further ado, let's get started.

How to sell property in Islamabad?
We have compiled 5 easy tips for you to sell your property in Islamabad very easily.
1. Get A Good Real Estate Agent
A good real estate agent will have a strong understanding of the local market of Islamabad and will be able to help you price your home correctly from the start. They will also be able to advise you on staging your property to make it more appealing to buyers and assist with marketing your property effectively. You must therefore find a professional real estate agent, show them your properties, quote a price for the property, and determine the agent's commission.

2. Set The Right Price
In order to sell your property quickly in Islamabad, you need to price it correctly from the start. Overpricing your property will only lead to it sitting on the market for a longer period of time without any buyers. Make sure to do your research and find out what similar properties in your area are selling before setting a price.
3. Stage your Property
This one is specialized for persons who have homes or apartments in Islamabad. Making your home look its best is important when trying to sell. Buyers need to be able to picture themselves living in the space and that can be difficult if the property is cluttered or staged poorly.

Use the Following Tips to stage your property in Islamabad:
Paint the walls and replace the cupboard handles.
Remove the grout from the tiles in the bathroom.
Each room should serve a distinct purpose, such as a study room and a bedroom.
Clean up the front garden and mow the lawn.
Organize your space and display as much free space as possible, including closets.
You can use mirrors to open up a space and reflect light.
Hire a professional cleaner to clean your entire home, especially your kitchen and bathroom.
Remove fridge magnets from the refrigerator and keep the kitchen countertops clear.
Deep clean the windows and the tapestry.
Turn on the lights and maintain a moderate temperature in the home.
Put neat linen on all beds and add blankets and throws.
The vases should be filled with fresh flowers.
Make sure your home not only looks fresh but also smells fresh.

4. Market Your Property Effectively
In order to sell your home, you need to get the word out there that it's on the market. There are a number of ways to do this including online listings, open houses, and yard signs. Work with your real estate agent in Islamabad to come up with a marketing plan that will reach the right buyers.
There is an online portal and a mobile application available on graana.com. You can list your property online, upload pictures, quote a price, and describe the location, and people will contact you through their seasoned team.

5. Be Prepared To Negotiate
When you receive an offer on your home, it's important to be prepared to negotiate. Buyers will often try to lowball their first offer in the hopes that you'll countersign for a lower price. Work with your agent to come up with a fair counteroffer that meets your needs.

How To Buy Property In Islamabad?
Buying property in Islamabad is not that daunting task but you have to consider a few things before doing it:

1. Do Your Research
When it comes to buying property, it is important that you do your research first. This means looking into the different areas of Islamabad that you might be interested in, and finding out as much as you can about them. Once you have a good idea of what you want, you can start looking for properties that fit your budget and needs.

2. Get Help From A Professional
If you are not sure where to start when it comes to buying property in Islamabad, it is a good idea to get help from a professional. They will be able to guide you through the process and help you find the perfect property for you.
3. Be Prepared To Negotiate
Another important tip when it comes to buying property in Islamabad is to be prepared to negotiate. This is because prices can vary greatly depending on the area, so it is important to be willing to haggle a bit in order to get the best price possible.

With its rising economy and favorable political climate, Islamabad has become an attractive place to invest in property.
Whether you're looking for a commercial or residential space, there is something for everyone here, from sleek high-rise apartments in the city center to sprawling luxury villas in the suburbs.

Not only do these properties offer great potential for returns on investment, but they also provide a stable place to live in a country that is becoming more and more important on the world stage.
So if you're looking for somewhere to put your money and reap some serious rewards, look no further than Islamabad – this thriving metropolis is the perfect place to make your mark!

How to Rent Property in Islamabad?
1. Do your Research
Make sure you do your research before renting out your property in Islamabad. It is not always feasible to rent a property. As an example, if you have a commercial property in an area with low economic activity, renting may not be your preferred option.

Selling your property may be a good option for you, and you can invest the proceeds in something more rewarding.
Therefore, before making a decision, make sure you conduct a thorough analysis. Discover the latest property laws, rental laws, and area pricing.
2. Contact Brokers
Contact brokers near your property in Islamabad, they have direct contact with the people who are interested to get houses and apartments in Islamabad.

3. Choose The Right Tenants

When applicants start pouring in, start developing your selection criteria. You should only hire legal citizens with no criminal records. Therefore, you should conduct a background check. Ensure that the tenant is able to pay the rent as well. To do that, you need to know the details of his or her previous rentals.

4. Document Your Rentals
As soon as the tenants have moved in and settled, you will need to keep a record of their documents and monthly rent, including the rental agreement. Maintain accurate records of all invoices generated on a monthly basis.
You will be able to use this record when filing taxes and defending any lawsuits.

How Families & Bachelors Can Rent Property In Islamabad?
One of the best ways to rent a house or apartment in Islamabad for families and bachelor is to search online.
You can search any location in Islamabad from the Real estate websites like Zameen.com, Ilaan.com, Ipin.pk, and you will get the best possible property on rent according to your budget.
The second way to rent a property in Islamabad is to personally visit the desired location, and you may find the offices of the real estate agents. They have complete details about the rental property in that locality and have access to the house. So, you can personally look at the property and choose according to your needs.

The Annual % Change Rate Of Property In Islamabad
Islamabad was designed in a grid format, with 11 sectors, each 4 km², extending southwest from the Margalla Hills. Due to its great location and climate, the prices of the property increase fastly.
Following are some Statistics about the rise in prices of property in Islamabad.
Six months ago the average price per square foot was 14,080 PKR, but now the price raised to 15,528 / Sq, ft.

On 5 marla the annual raise is 21.99%.
On 10 marla the annual raise is 22.92%.
While on 1 Kanal there is the highest raise of 28.89%.
And for the 2 Kanal, the raise is 23.18%
Final Verdict
The Islamabad property market is ever-growing, and it can be a great investment to buy or rent property in the city. And it offers a number of facilities and services which make it an attractive destination for residents and businesses alike.
We've given you some tips on how to do just that, but remember to always consult with a professional before making any big decisions.
If you are looking for a place to buy or rent property, then consider Islamabad – you won't be disappointed!